Budapest Trip 4-6/11/2016
The 1st day of Budapest trip
It was the 4th of November just 5:55 am when all participants met at the railway station in Košice. We were just 2 ESN members and 25 erasmus students (so big responsibility for us). The most of us slept during the way to Budapest, but some of us start studying the easiest hungarian words like "Szia" = Hello or "Köszönöm" = Thank you.
When we arrived to Budapest we went directly to the hostel to left our luggages there. After that we started enjoying the city and the beaufitul sunny weather. We were walking from our hostel to saw The Dohány Street Synagogue, also known as The Great Synagogue or Tabakgasse Synagogue, is a historical building in Erzsébetváros, the 7th district of Budapest, Hungary. It is the largest synagogue in Europe and the second largest in the world. Then we continue our walk through Deák Ferenc Tér and saw all center of Budapest with all clothes. We were lucky because there were starting preparing for the Christmas markets and some of the street shops were at Deák Ferenc utca. The small top we made before St. Stephen's Basilica. It is a Roman Catholic basilica in Budapest, Hungary. It is named in honour of Stephen, the first King of Hungary (c 975–1038), whose supposed right hand is housed in the reliquary.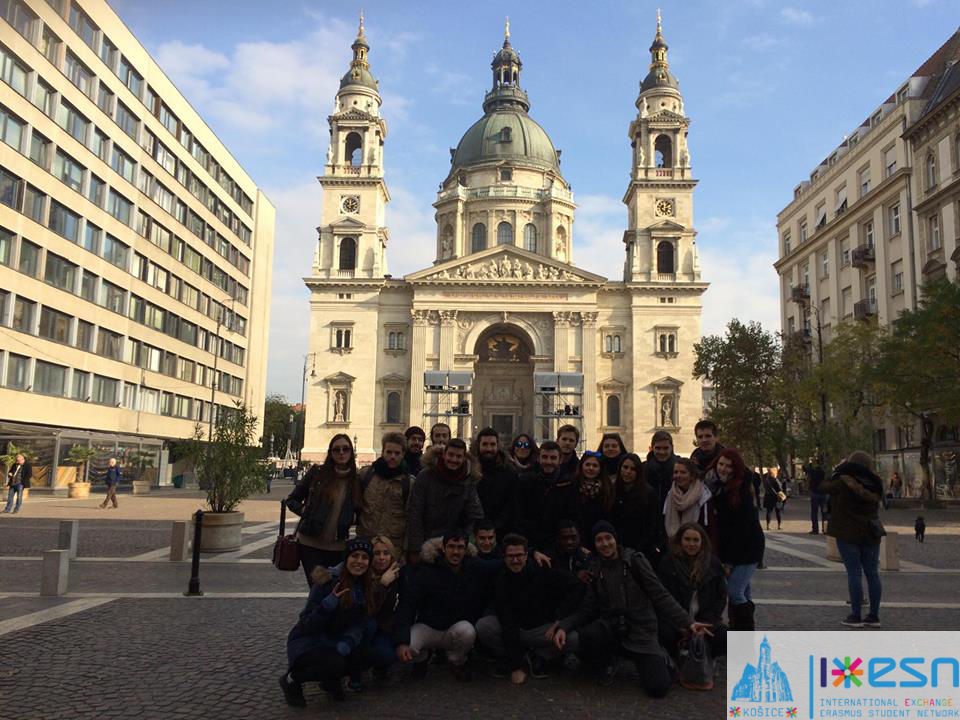 The most beautiful view was at The Hungarian Parliament Building, also known as the Parliament of Budapest for being located in that city, is the seat of the National Assembly of Hungary, one of Europe's oldest legislative buildings, a notable landmark of Hungary and a popular tourist destination of Budapest. It lies in Lajos Kossuth Square, on the bank of the Danube. It is currently the largest building in Hungary and still the tallest building in Budapest.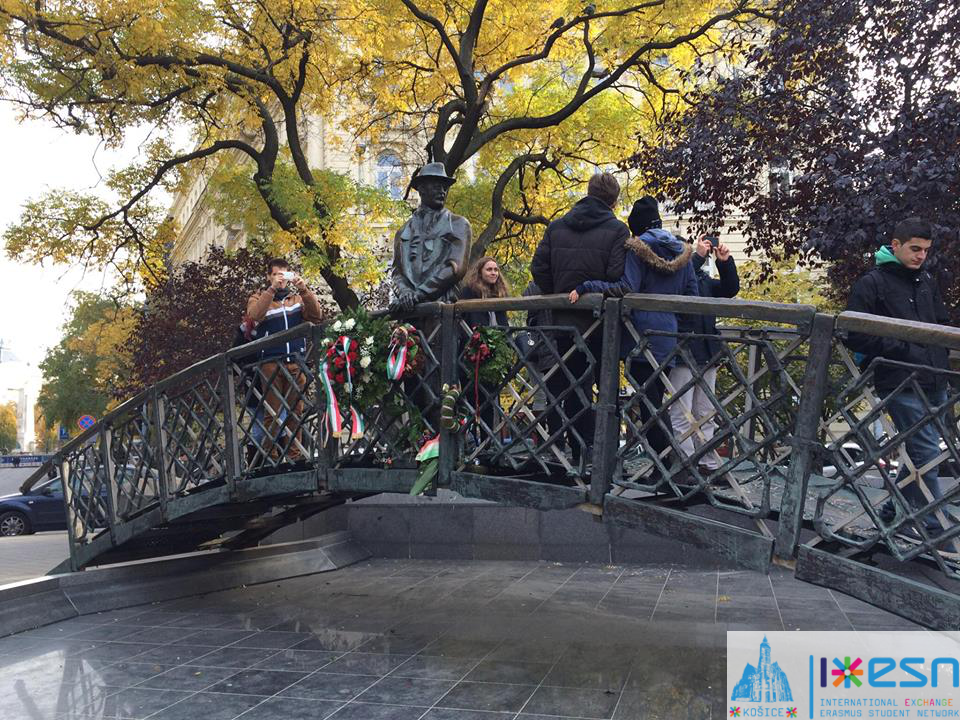 Then we continued our walking to Margaret Island (Margitsziget, the island on the Danube), which provides a peaceful hideaway from hectic downtown Budapest with large green areas, flowery gardens, old trees, and lots of entertainment. The island's attractions include medieval ruins, a small zoo, a rose garden, two musical fountains, a historic water tower, swimming pools, a water park, playgrounds, open air theatre and cinema, and some great clubs. It is a great place for a leisurely stroll  or a picnic in fresh air after the buzz of the city.
Then we turned back and starting walking back to hostel. On our way to hotestel we saw The Shoes on the Danube Bank which is a memorial in Budapest, Hungary. Conceived by film director Can Togay, he created it on the east bank of the Danube River with sculptor Gyula Pauer to honor the people (mainly Budapest Jews) who were killed by fascist Arrow Cross militiamen in Budapest during World War II.
The Budapest during night is so wonderful! Ruinpubs are the most typical pubs in Budapest! Our Friday evening we spent in the Instant. The Instant ruinpub has been existing for almost 7 years - and we still admire its stunning interior, decorations and its graphic collections. Anyone who comes here surely finds a suitable musical style from the seven stages.  If you prefer mainstream music choose the Vaddiszkó stage, and if you are interested in underground electronic music there is the Tilos park stage. The Instant is like a labyrinth. We made the best party ever there and finish our 1st day.
The 2nd day of Budapest trip:
We woke up into windy and cold morning in Budapest. Nevertheless, we were determined to explore beauties of Budapest. We had started from the bottom (because we used underground) and we got off like heroes at Heroes Square. We shouldn´t omit that it wasn´t just ordinary underground. We took yellow line known as Millenium Underground - the 1st subway line in continental Europe. After Millenium Underground we continued with Millenium Monument in the middle of Heroes Square, the largest and most impressive square of the city. Then we moved form Heroes Square to near City Park – Városliget, 1st public park in the world, where we could see Vajdahunyad Castle (replica of famous Transylvanian castle). However, it wasn´t the only thing that impressed us. After short walk in the park we were starving. And we didn´t know that it´s such a big problem if you are hungry in Hungary. Finally, we found some place where we could eat and then everybody could choose what to do. Some of us decided to go sightseeing, exploring the city, go shopping or relaxing. We had chosen relaxing! We wanted to escape from cold outside and hide in Széchenyi Baths and now we can say that it was great idea! It is perfect place for relax and we really enjoyed the healing waters, hot springs and saunas. After 3 hours in hot water we went back to our hostel and then we continued with exploring night life of Budapest.
Sunday
After relaxed evening in Instant club, we were waiting for next beautiful day in Budapest. The plan was following: At first we woke up and had breakfast. Then the programme was free and different for our group. In conclusion, everybody has seen main historical monuments in Budapest.  Firstly, we walked through Elisabeth´ s bridge to see and enjoy stunning view on Budapest from most famous military fortress called Citadella. Than we continued with Buda castle and finished with Fisherman´s  Bastion. We visited Matthias church and then enjoyed another memorable view on Parliament and panoramic Budapest from the bastion. We took a rest and then everybody had time to explore the city on their own. Meeting point was at 5 pm at hostel, so than we continued directly to the train station. We took train at 6 pm and we were heading home – Košice.
ESN KE