The City Game
As the fifth day of our Welcome week – Friday, was approaching, students became more and more excited to join our next event – CITY GAME.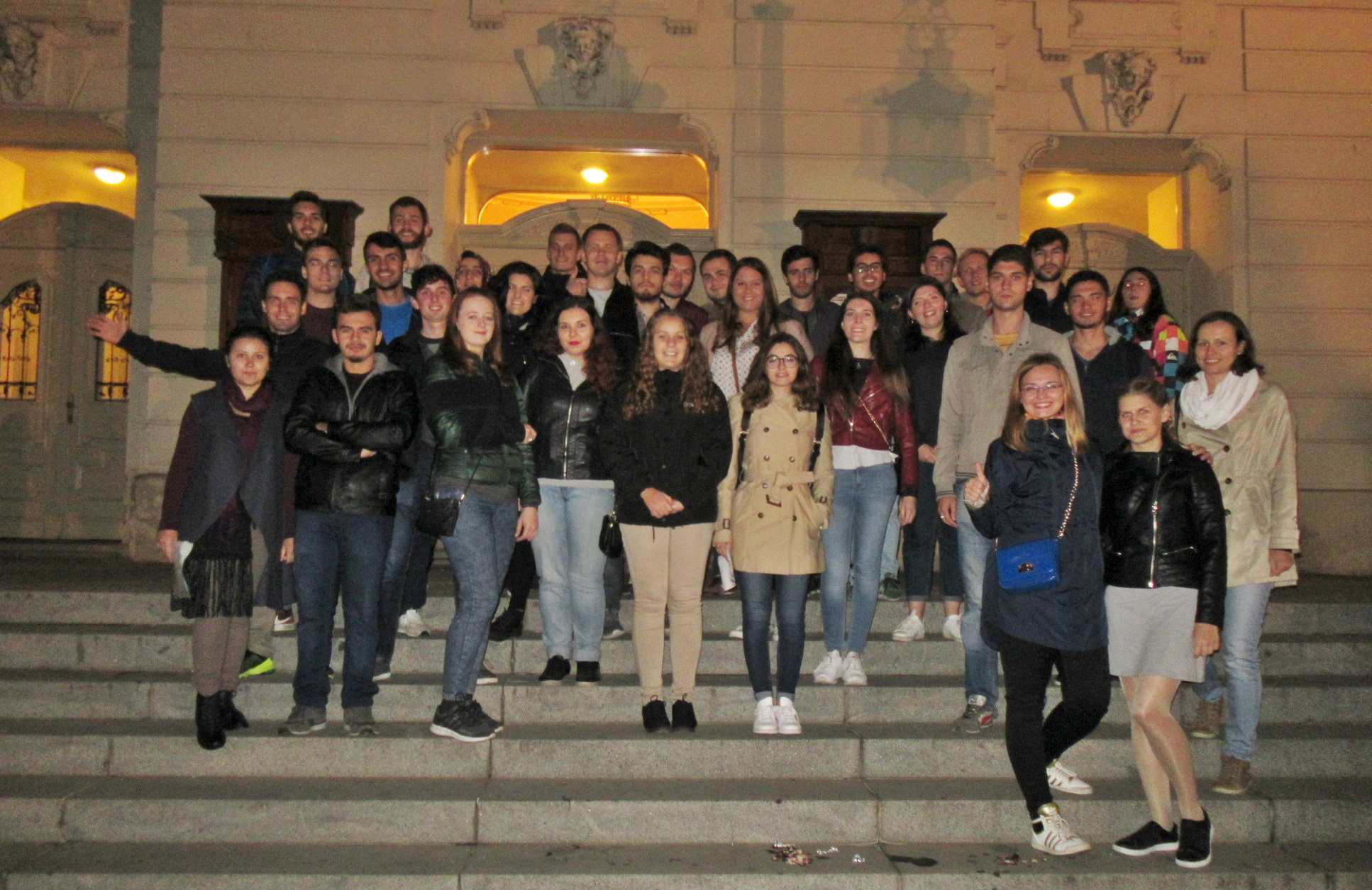 After arranging pickups and gathering all of the students, we met in front of the theatre situated in the heart of Košice. Students were divided into the groups, and chose team leaders. Afterwards, the teams were given a sheet with a set of tasks and everything was ready for the one of the best Welcome Week events.
As Asmir Boric said, "For me city games were amazing because it was really interesting to do all of those tasks on the street and especially because of reactions of the people. Sometimes they were looking at us like we are crazy and sometimes they just had a fun with us ☺ I think this was nice way of spending our time together because it helped us to meet each other more and to develop our team spirit".
Another opinion from Lukasz Mikielewicz: "The game was great because of two main reasons: it got us mixed with people we don't know and it made us perform really uncomfortable tasks together. I guess nothing can form friendship better than doing something weird. Kudos for creativity when making the tasks, they really forced us to get out of the comfort zone."
Every game has its winner, and this one was not an exception – congratulations to the winning team, BIG PIZZA TEAM!  
Author: Dávid Demeter, ESN Košice
Photos: ESN Košice