High Tatras – ŠTRBA – 16.­18. October 2015
As many years and semesters before, also this semester ESN organised Integraion weekend for the students from TUKE, UPJS and VET. We didn ́t expect such a big number of students joined to it, but the opposite was true. Around 80 students and ESNers joined to our Winter Integration Weekend 2015!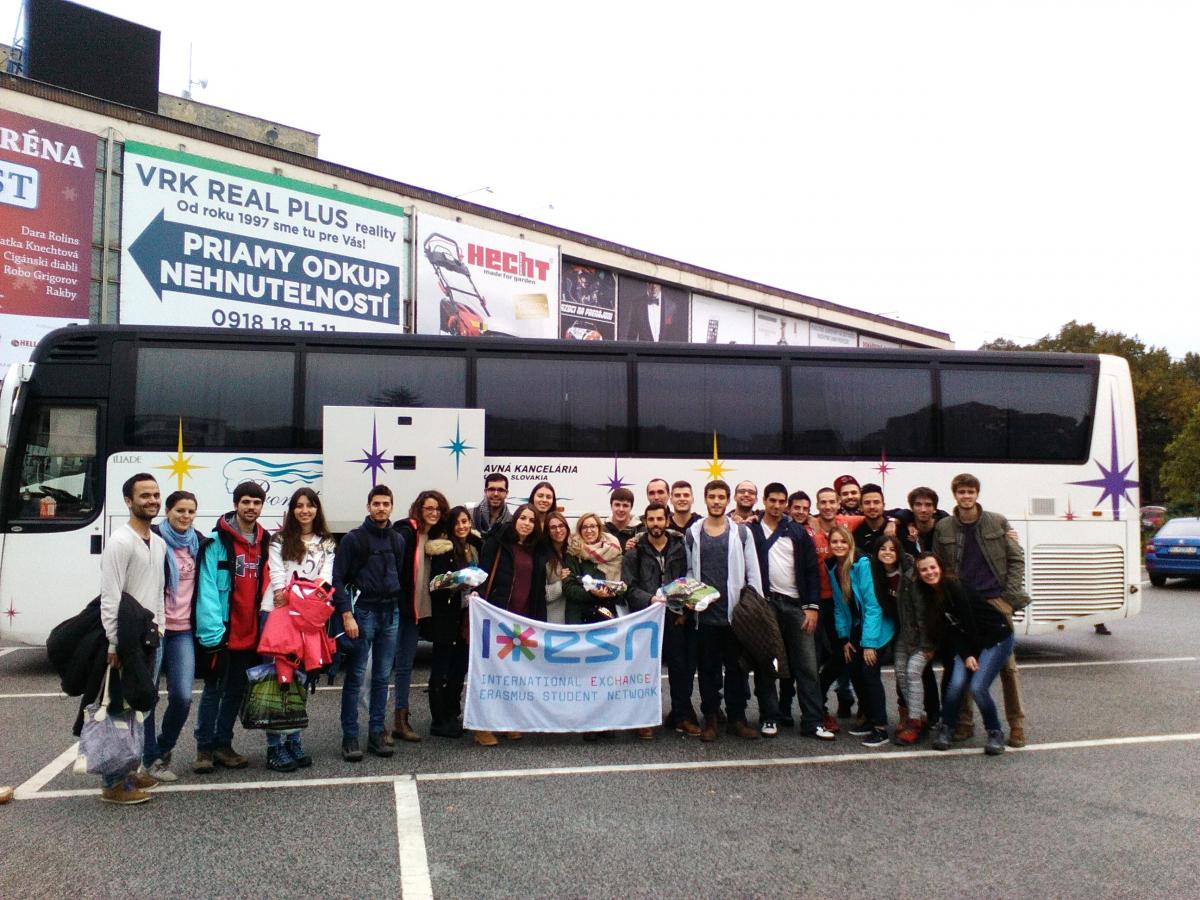 We stayed in a very nice guest­house– Medvedica, in a lovely village of Tatra Mountains – Tatranska Štrba. During the Friday – first day we had a very nice programme – Euro Dinner. All students from all foreign countries brought their special and most representing food. We had a Spanish, French, Portuguese, Polish, Italian, Romanian and of course Slovak table. Slovak table was prepared by ESNers for Erasmus students – to try Slovak traditional food like cheesy products such as korbáčiky, parenica and also some typical cakes and sweets. We had lot of fun during the dinner, got to know many new meals, many of them we haven ́t tasted before, so it was very interesting. The night full of international tastes!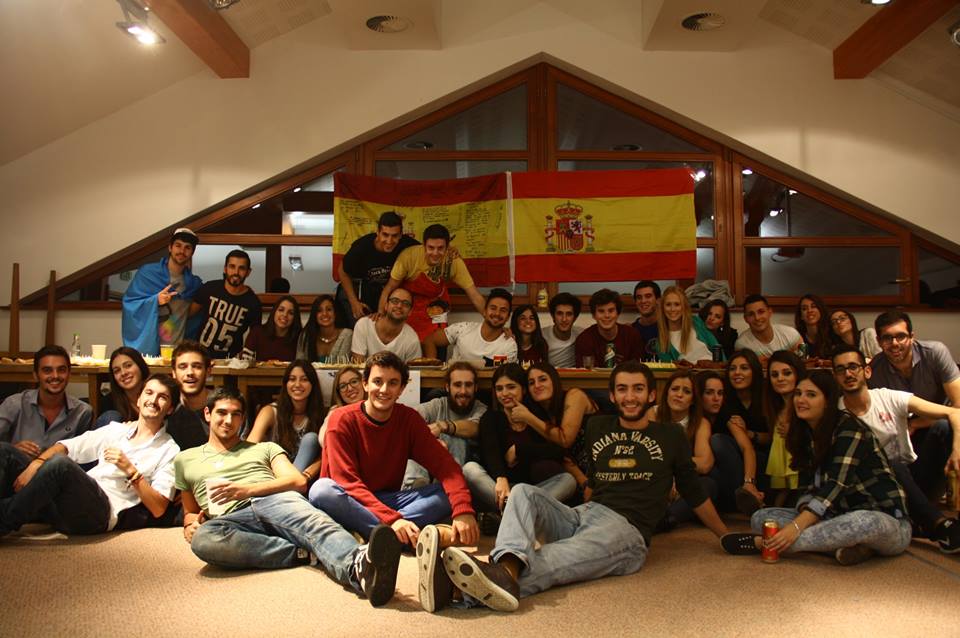 Saturday morning was quite funny, but we did it, and we decided to go for a little hiking to Jámske Plesá. The weather was quite foggy during our hiking up, but when we were passing Štrbské pleso on the way back, the sun started to shine, so we could really enjoy a beautiful moments under mountains. Fresh Tatra ́s air was amazing. After the hiking we decided to eat something, so most of us went to Slovak traditional restaurants – Koliba, where we enjoyed Slovak traditional food – Bryndzové halušky, and of course a hot soup, after autumn hiking.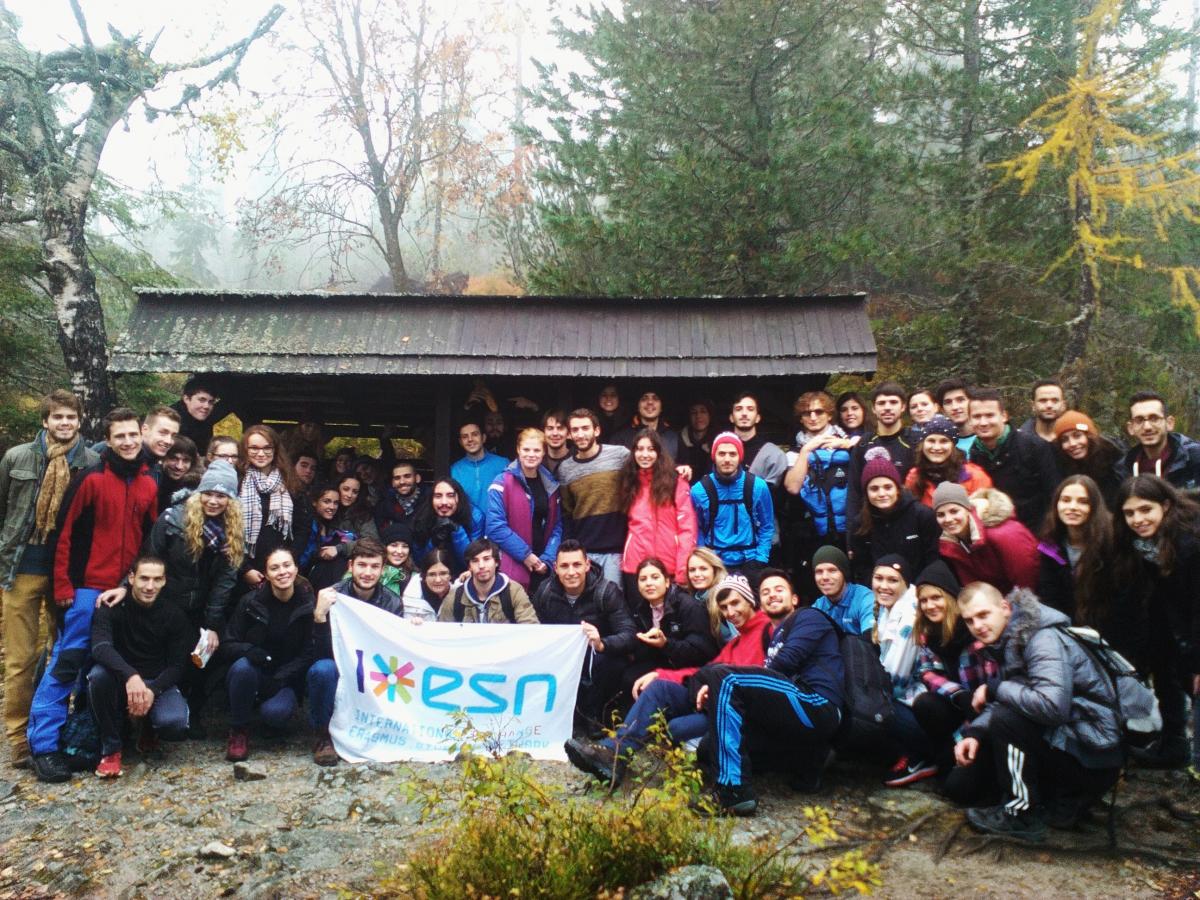 During the evening we had a beer/sangria cantus. The atmosphere of 80 people singing one song in one room together – yeah, it was awesome. Boys were singing to girls – Angel by Robbie Williams, girls were singing to boys­ Mama Mia by Abba. Every nationality had its own song, and our president – senior decided about the destiny of corona(students) – who was not able to be quite, was punished! In funny way :)
Sunday morning was very fast, because we still had so many plans to do during the day. We left the guest­ house at 9 and moved to one of the most beautiful castles in Slovakia – Spiš Castle (Spiššský hrad), the UNESCO site. The weather was just amazing – it was sunny, without a cloud, so we could really enjoy it all together.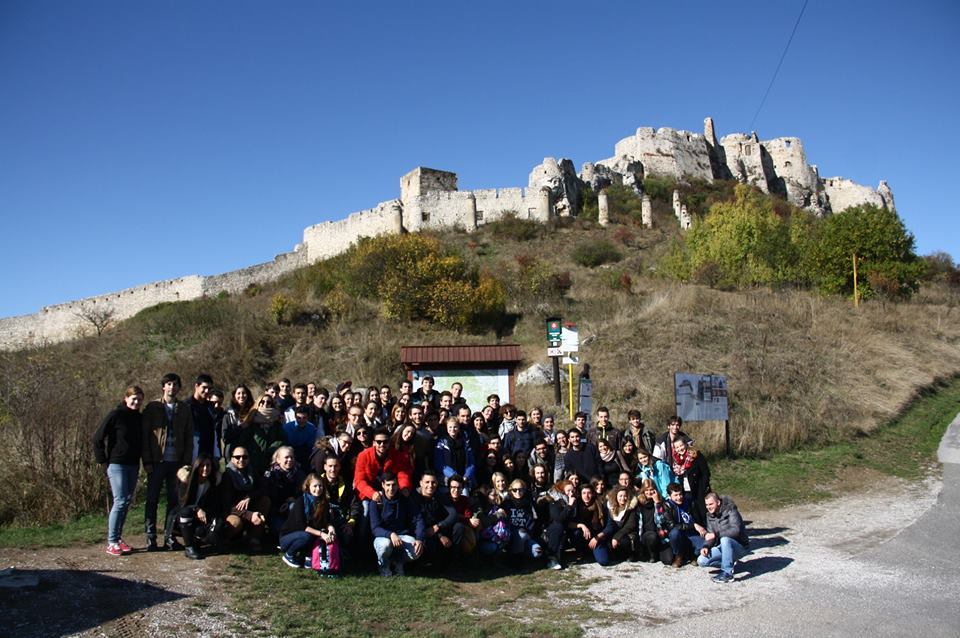 After the castle, we went to the cave, called Bad Hole (Zlá diera), where we did a little climbing. It was really fun and also a little bit adventurous. After the cave we were very hungry, so the last stop of our Integration Weekend we spent in the manor house – Fričovce.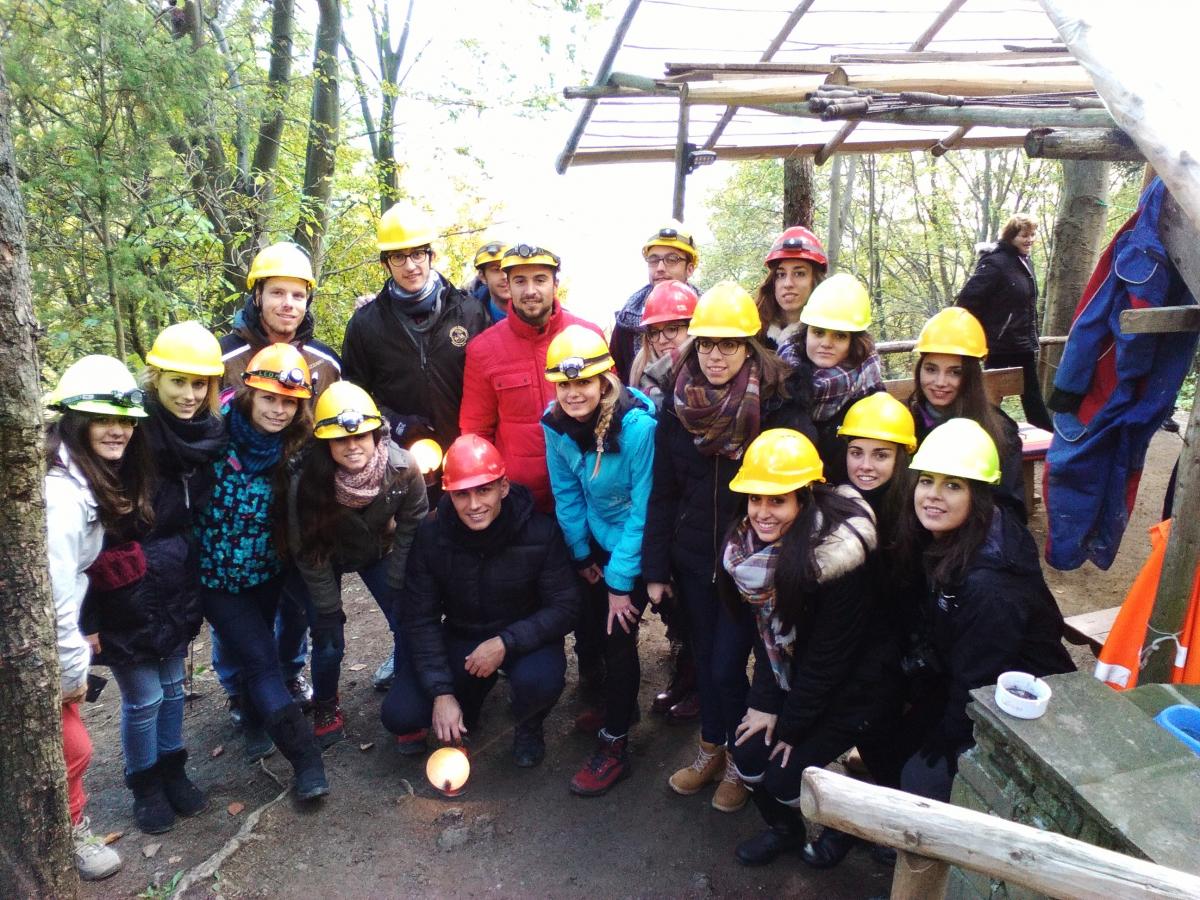 We hope you had great time with us and we had great time with you!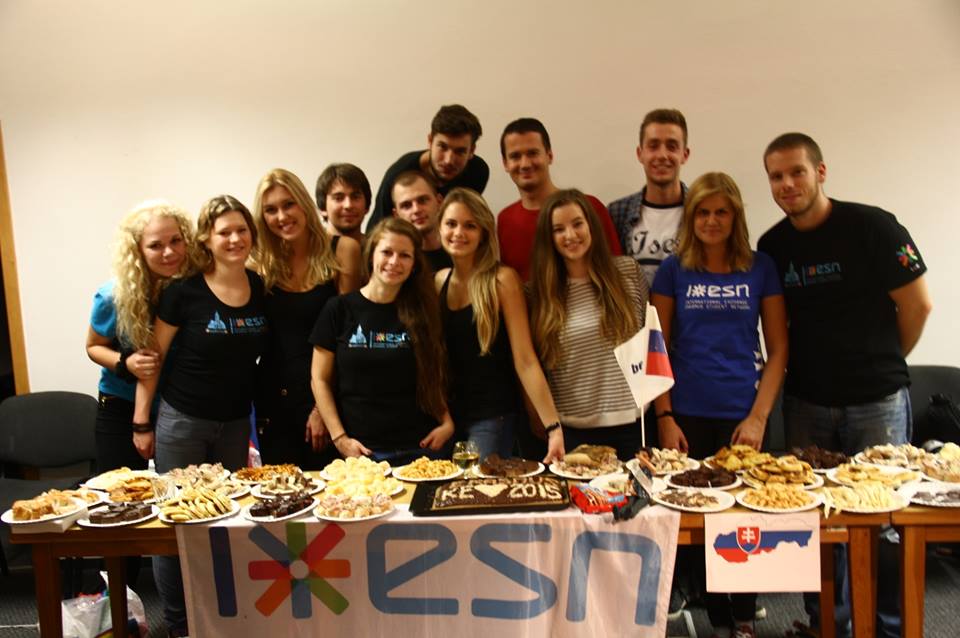 Author, ESN Košice SocialErasmus coordinator: Viktória Pirochová
Photos by ESN Kosice