Integration Weekend 2013
What should be done if one wants to integrate Erasmus students from all the universities of Košice with their peers and ESN members? Organise an Integration Weekend! And that is exactly what ESN Košice did at the end of October 2013. On 25th – 27th October members of ESN Košice Andrea Hanáková, Lenka Leláková, Lenka Blichová, Barbora Uličná, Veronika Eibenová and Lenka Janovcová helped our Erasmus students to experience an unforgettable weekend in  Rožňava, the city which served as a base for those days when we were exploring also its surroundings- Zádiel Valley, Ochtinská Aragonite Cave and Betliar Mansion.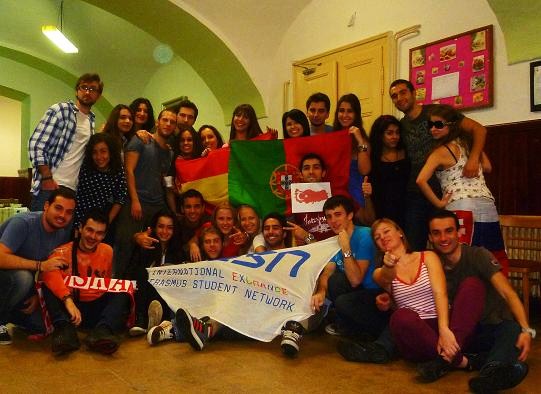 Historical town of Rožňava and its location enabled us to make some interesting trips. We arrived on Friday night and started the weekend with Eurodinner. Every nationality prepared food typical for their country to share it with the rest and enjoy it together. The evening was held in an international mood and tasting food from all the cuisines of our Erasmus friends.  Thanks guys, for sharing a piece of your countries with us all during Eurodinner! Everything was delicious. With the European mix in our stomachs fun continued when playing games.  Integration progressing.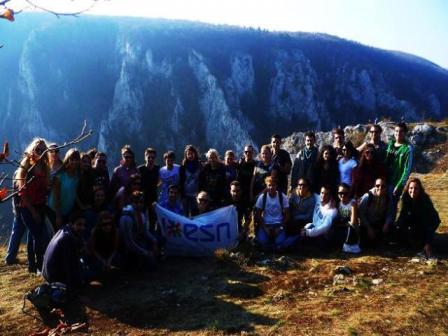 Saturday's morning situation: getting off  the bus in Zadiel Valley, opened mouths, pointing the top of the Valley and commenting ''Please, don't tell me we are going on the top!'' Although the hike was a bit challenging for some of us, the breath-taking view from the top of the gorge made the hike worth all the energy! We were very lucky to have warm and sunny weather.  The way down was not so easy as we hoped for, but again, all the time our eyes were pleased by autumn nature, rocks of different shapes, and even the Turňa Castle was within reach. To finish a beautiful day with an interesting activity, we played a game called Beer Cantus.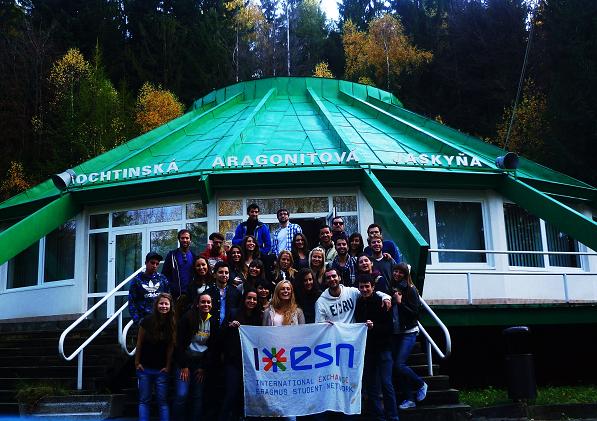 On Sunday we visited Ochtinská aragonite cave and the historical mansion in Betliar.  We could use our immagination, as the guide asked us in the cave,  when analyzing various shapes of aragonite stalagmite and stalactite decoration- from a mouse and scorpio, through mother with child, to Milky Way. We discovered also aragonite spaghetti. Later on we visited Betliar Mansion, which is the only one of the former three in Slovakia and still exists after the WWII and has original furnishings and galleries. We had the experience to see 44 rooms of noble family. On the way back we stopped in Rožňava to have a nice dinner and then we set off to Košice - tired but with new friends and full of memories.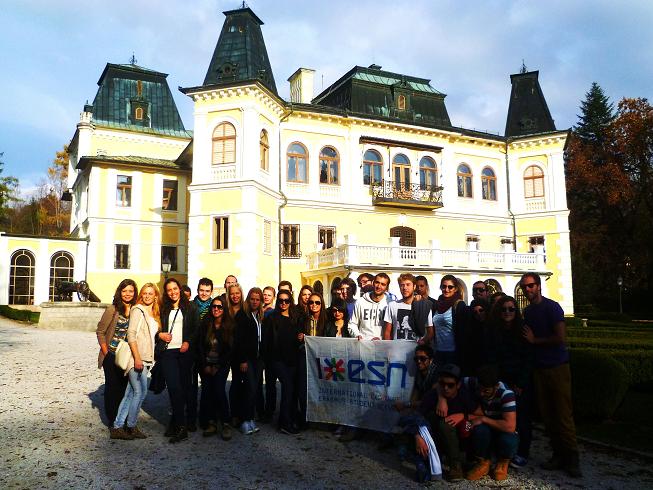 SUMMARY:
    Hiking
    Nature
    Culture
    Socializing
INTEGRATION COMPLETED.
authors:
ESN Košice cultural activities coordinators  – Lenka
Janovcová, Lenka Leláková