Leave Your Mark in the Dog's Shelter
A sunny Saturday of the #WelcomeWeek was a great time to relax a bit and do a good thing - walk the rescue dogs! A group of 10 Erasmus students with backpacks full of dog food made their way to the local shelter. We spent a lovely afternoon walking our new four-legged friends, playing with them and making their bellies full of yummy dog snacks - their wagging tails told us that they loved the attention :)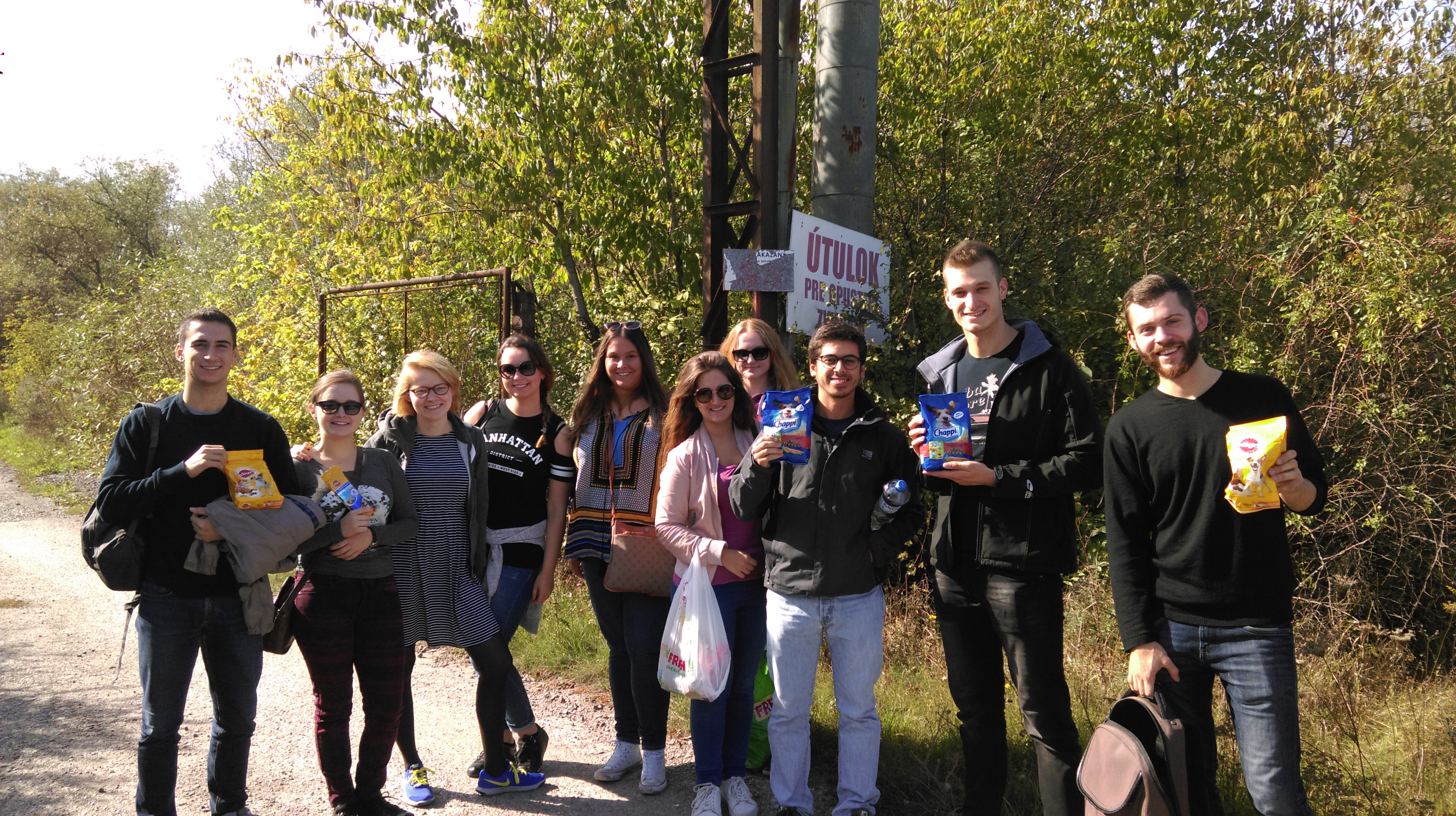 After taking out all the doggies that needed a walk, we spent another half an hour in an enclosure with bigger dogs, trying to gain their trust and play with them. They had been through some really difficult times in their lives and were scared of people; that is why when they finally approached us and took a snack, we were all very happy and proud of ourselves! 
When we were sure that no doggy was left behind on that day, we gave the shelter personnel many packs of rice, dog food and cleaning stuff to help out a bit more and went home satisfied with how well the visit went. 
Viktorija Kiudulaite, Lithuania: It was a new experience for me because I've never been at the dog shelter. I felt relaxed and happy. I'd love to visit them again!  
Thank you guys for coming and making the day happier for all the doggies!
Author: Eva Vargová, ESN Košice
Photos: ESN Košice