Single Market Fair and ESN Slovakia
The past few days have been devoted in Slovakia to the information events of the EU called Single Market Fair. It has occurred consequently in three cities of Slovakia, Bratislava, Žilina and Košice.  Each town had its unique atmosphere and different people participating at the fair, some more talkative some less. As far as I am allowed to present the situation in Košice, I can tell we have been approached by many young students asking us about their rights and possibilities for study abroad, which we were happy to answer.
In each of mentioned towns, following organizations were present:
The European Commission Representation in Slovak Republic
The European Parliament Information Office
European Consumer Centre
Erasmus Student Network Slovakia
Following organisations were present at some fairs:
Single Point of Contact of the Ministry of Interior of the Slovak Republic
SOLVIT
Europe Direct
The Single Market Fair has been prepared in order to enforce the spread of information and support the growth of a single European market. It has been a pleasure for ESN Slovakia to participate at such an information event and inform general public about the possibilities to study abroad.
Bratislava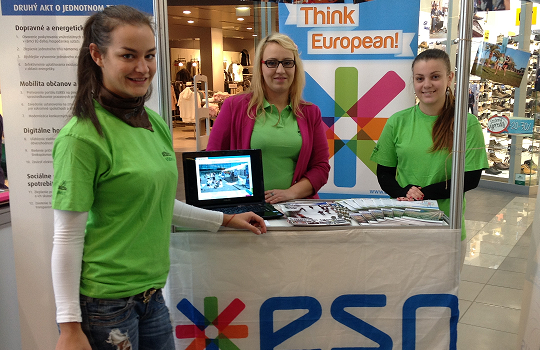 Zilina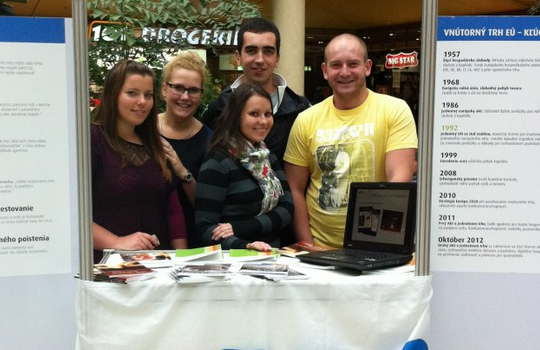 Kosice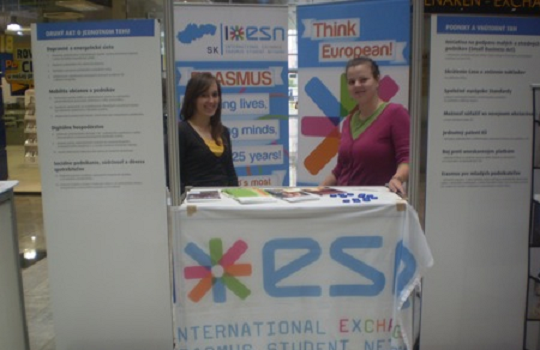 Written by Julia Marcincinova, President of ESN Kosice