Welcome to Košice, New Erasmus Students!
This academic year ESN Košice Team prepared a week full of activities for incoming Erasmus students again! The Welcome Week (25.9.-1.10.2017) started on Monday with Speed Dating. All the guests had a chance to introduce themselves within a limited time of one minute to their changing partners. After this ice-breaking session, a part of T-Klub changed into a dance floor thanks to the fantastic DJ.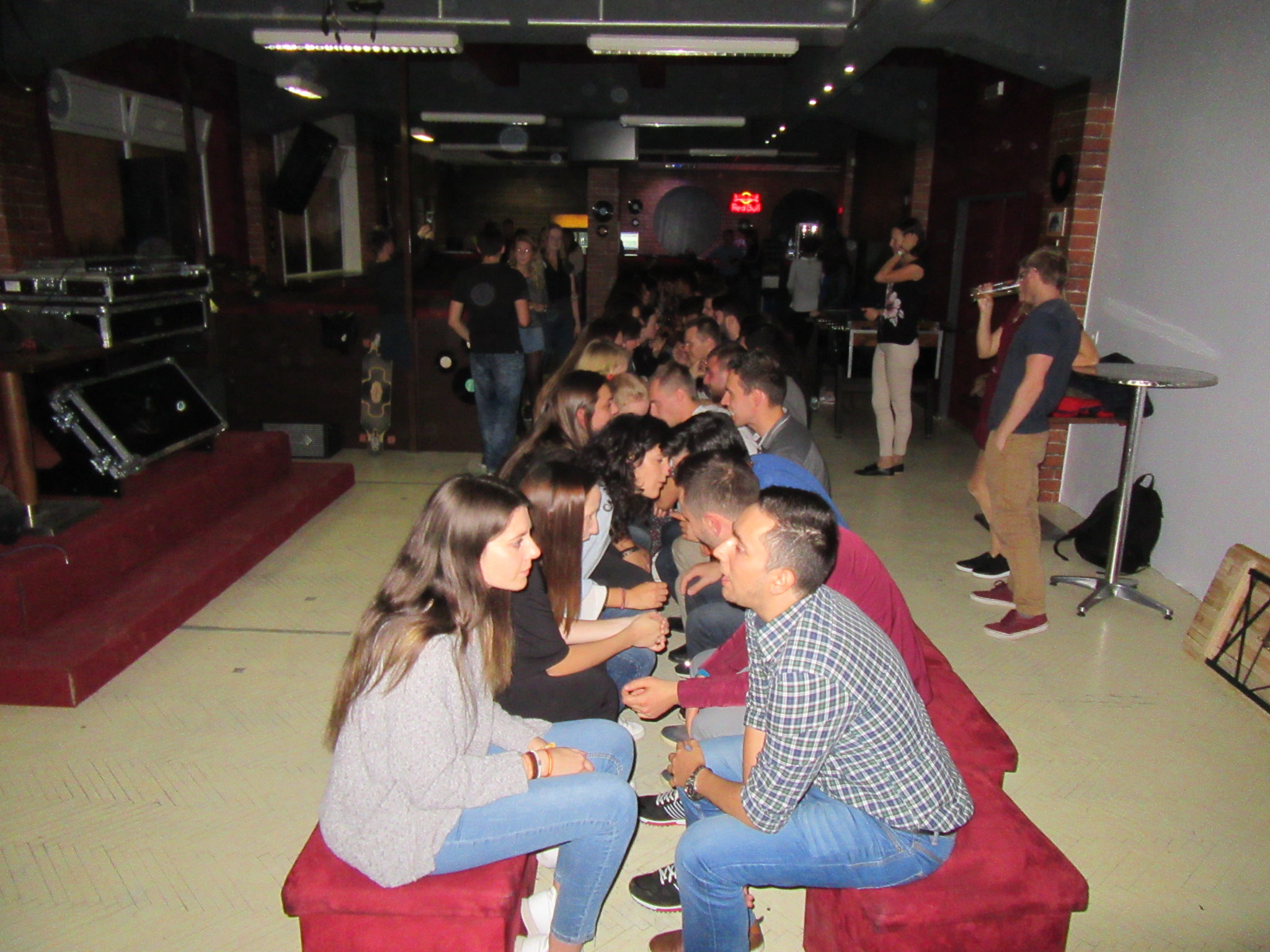 On the day two of our Welcome Week, around 80 Erasmus students had a chance to try a traditional Slovak meal "bryndzové halušky" at Welcome Dinner. Hakan Ahmet (Turkey) said: "It was certainly something completely new, and I wanted to try halušky since I came to Košice. The taste of plain halušky was too simple, but the combination with bryndza cheese and bacon was really delicious." After the plates were empty, students were asked to form groups of six and take part in the Quiz about Slovakia. Congratulations to the winning team!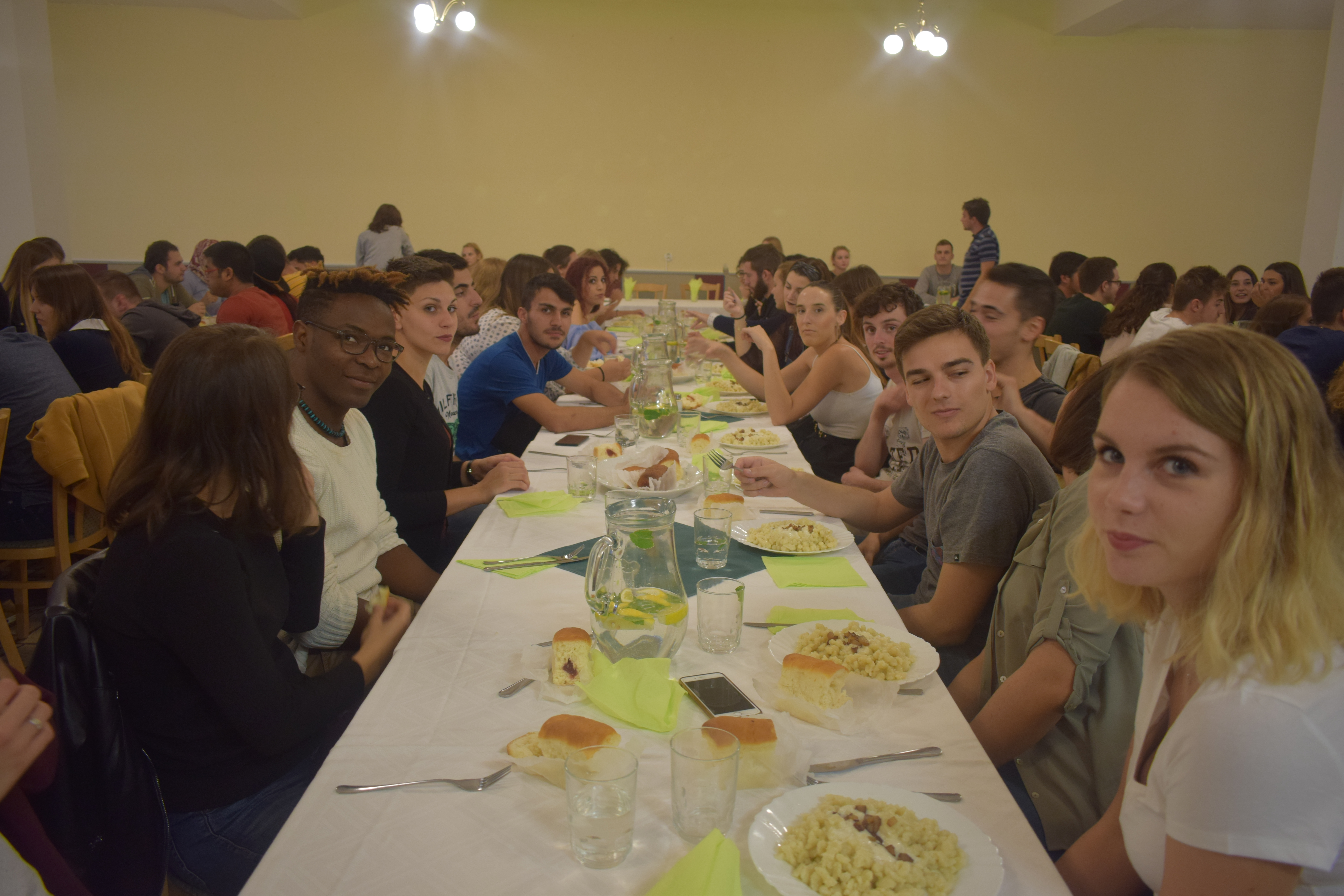 On Wednesday, all the attendants of the City Tour became tourists in their new home town. To see the most beautiful parts of Košice took us about an hour and a half, during which we passed through the historical centre of Košice, admiring the Lower Gate, Jewish part, Jakab's Palace, Rodošto, and the city's most famous monumental building, St. Elisabeth's Cathedral.
A little party never killed nobody, so as you may guess, Thursday was the perfect time for Welcome Erasmus Night! The dance floor in Retro Cult Club was full of party people, DJ Miguel knew, what our guests needed to hear to enjoy the Thursday night dance fever ☺
Friday brought another city adventure – City Game. A great summary of this event was given by Lukasz Mikielewicz: "The game was great because of two main reasons: it got us mixed with people we didn't know and it made us perform really uncomfortable tasks together. I guess nothing can form friendship better than doing something weird." Every game has its winner, and this one was not an exception – congratulations to the winning team, BIG PIZZA TEAM!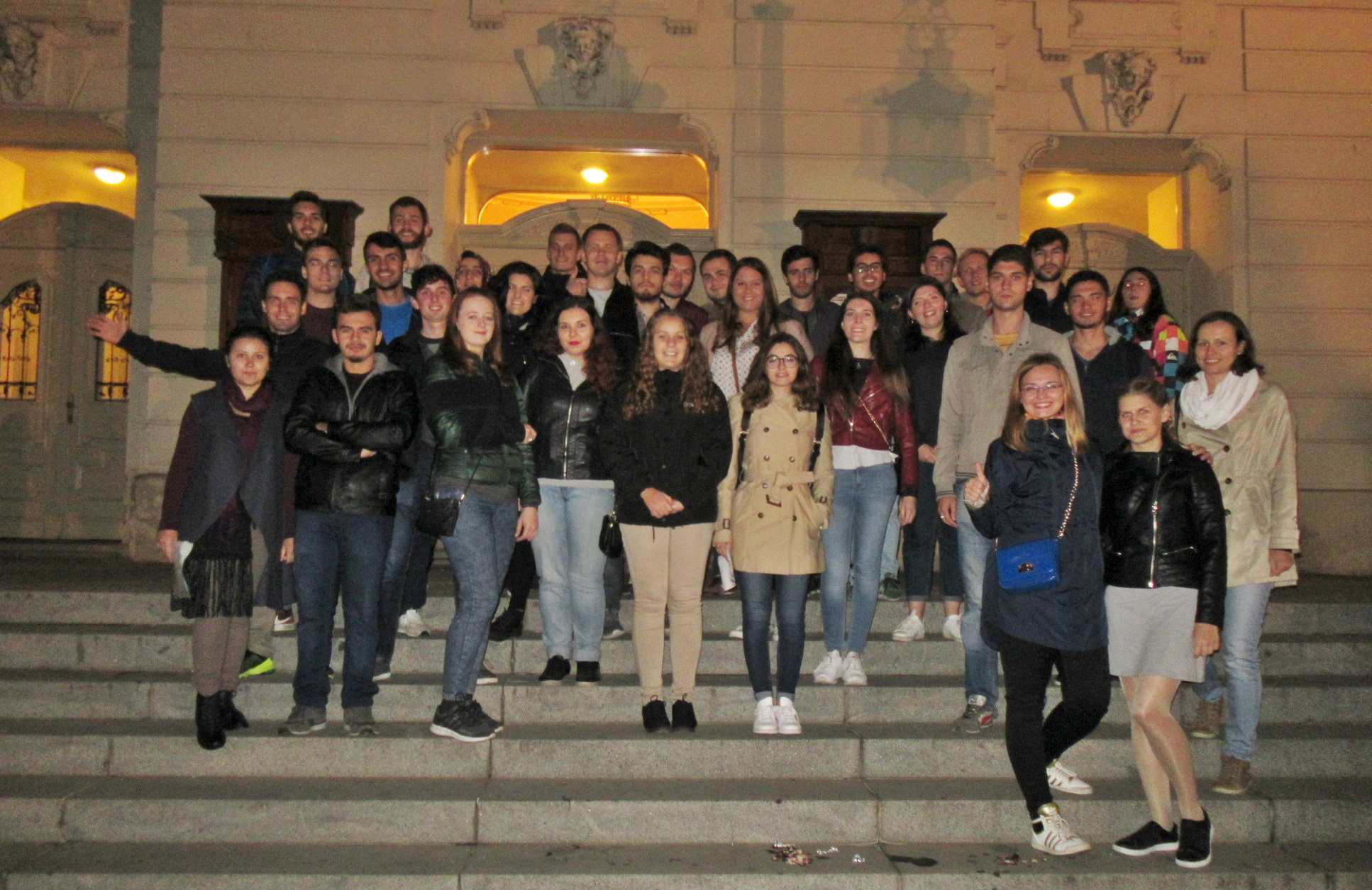 A sunny Saturday was a great time to relax a bit and do a good thing – the Dog Walking! A group of 10 Erasmus students with backpacks full of dog food made their way to the local shelter. We spent a lovely afternoon walking our new four-legged friends, playing with them and making their bellies full of yummy dog snacks - their wagging tails told us that they loved the attention!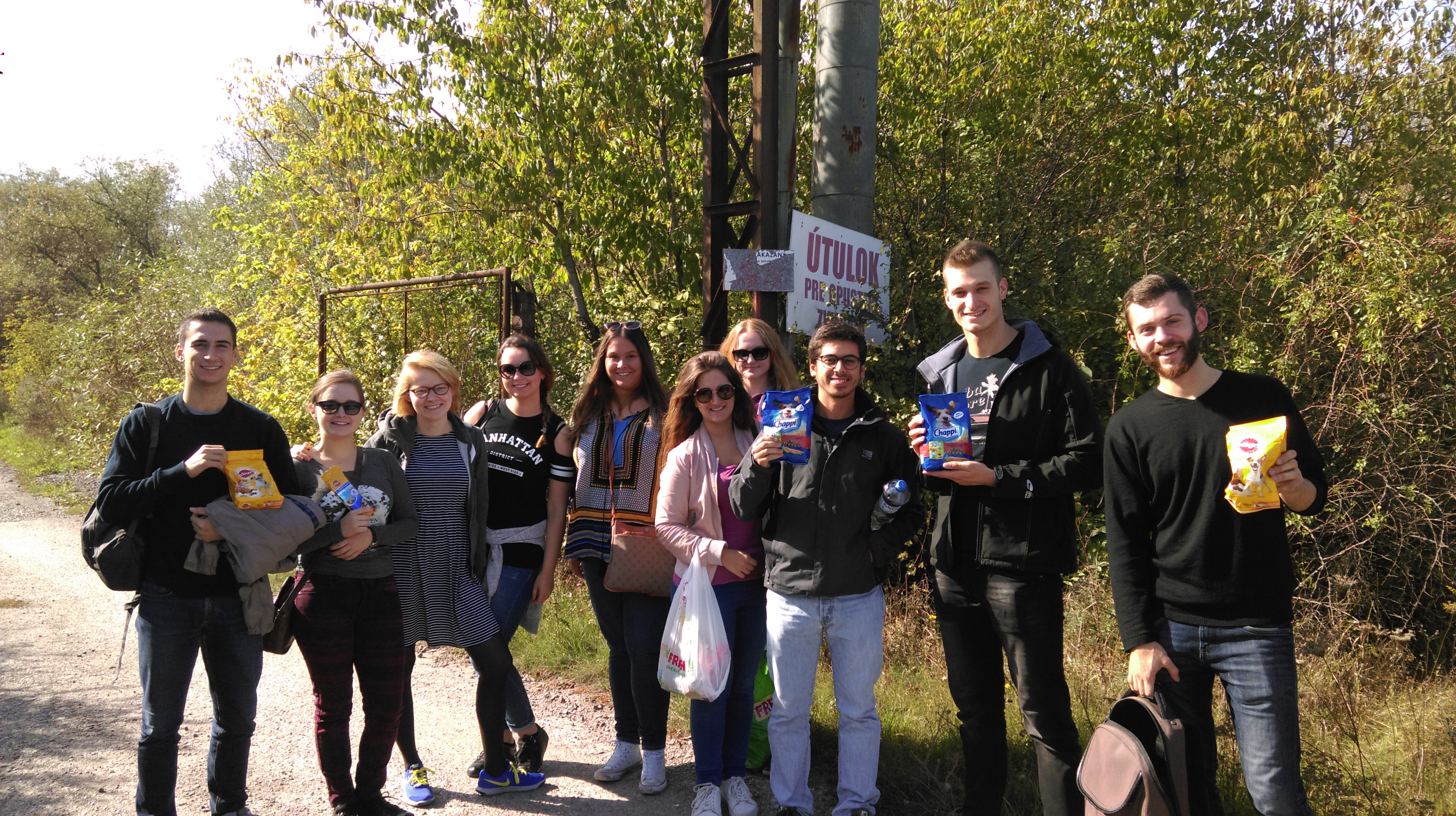 Early Sunday morning almost 60 brave women and men left Košice to seek an adventure in High Tatras. The hiking tour lead from Stary Smokovec through Hrebienok, then Rainer cottage towards the magnificent natural sight of Obrovsky vodopad (The Huge Waterfall).  
We hope you enjoyed the events of our Welcome Week we prepared for you, and are looking forward to seeing you more during your stay here!
PS: If you want to know more about the events of our Welcome Week, check out these links:
1. Welcome dinner
2. City tour
3. City game
4. The Walking dogs
Authors: Terézia Kulíková, Martina Jesenská, Patrícia Guzlejová, Dávid Demeter, Eva Vargová
Edited by: Terézia Kulíková
Photos: ESN Košice